Deciding to put your South Bay home up for sale can be intimidating. Still, the process can be made smoother by
reaching out to a real estate agent
who has experience in the Manhattan Beach, Hermosa Beach, and Redondo Beach markets.
Before putting your Santa Monica Bay home on the market, there are certain upgrades you can make to increase the value and boost the price your property can sell for that will specifically appeal to buyers in SoCal's Beach Cities. When deciding what upgrades should be done to the home, ask your agent about the current market trends they have seen buyers are looking for most often. Keep reading to find a few popular upgrades that will wow your buyers.
1. Spa-like bathroom upgrades
The bathroom is a hot spot for buyers when purchasing a new home in South Bay. If you decide that an upscale bathroom remodel is best suited for your property, consider adding a steam room to give the house a luxurious feel. There is a reason most Scandinavian homeowners have one! Don't be afraid of incorporating this unique feature into your home if you genuinely want to impress prospects. Homebuyers in Manhattan Beach or Hermosa Beach will certainly be willing to pay a premium to get access to such a blissful amenity.
You can also consider warming up the bathroom by installing heated floors; the buyer's toes will never have to be cold again stepping out of the shower! If your bathroom doesn't need anything significant, think of adding additional features that prioritize hygiene. Upgrades that make the home feel more pristine and efficient will bring peace of mind to many potential clients, as well as improve general appearances or accessibility. Consider installing touchless faucets or smart lights for extra ease. A remodel that updates the counters, light fixtures, or tiles can bring a contemporary feel to the bathroom for buyers. Even minor upgrades like installing towel warmers will add that final touch to your bathroom, that small detail that truly matters in a competitive market.
2. Pay attention to the kitchen
A good impression of the kitchen is essential in Manhattan Beach, Hermosa Beach, and Redondo Beach real estate. Prospective buyers will often wander into the kitchen first when deciding if a home is worth its price tag, and no buyer wants to spend more cash looking to update it themselves after closing the sale. You can make several significant home improvements in the kitchen to impress buyers, from painting the cabinets an attractive color, to updating the light fixtures for a more modern feel, or even installing new eye-catching countertops. Whether it's beneficial for your home to have minor kitchen updates or a complete remodel, it is advantageous to reevaluate this space to appear more appealing to potential South Bay buyers.
3. Add a home theater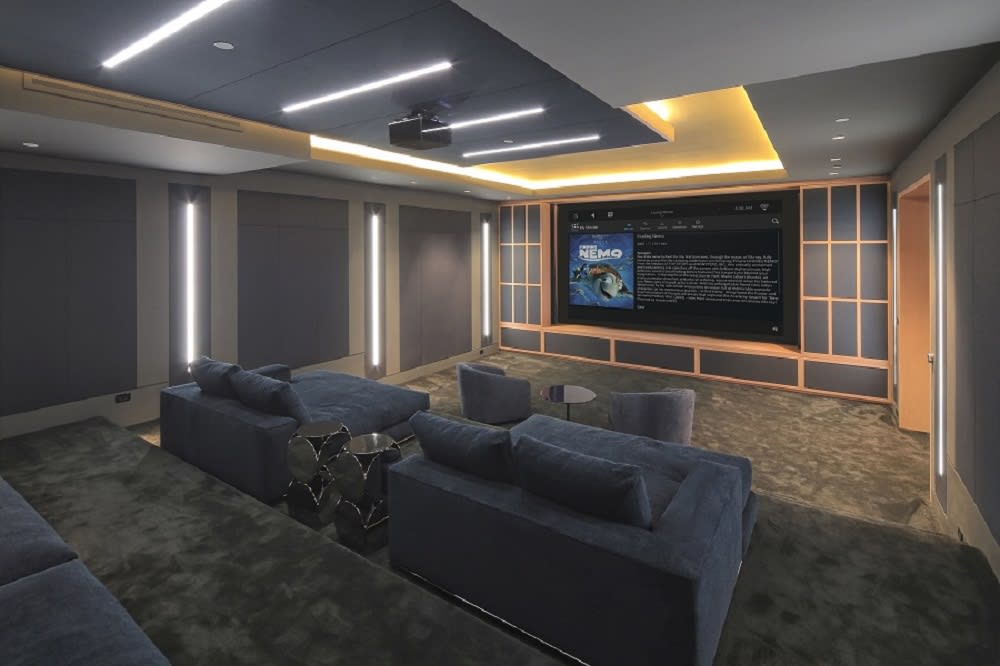 Photo courtesy of Avidia
Another amazing upgrade is to incorporate a movie or cinema room. Gone are the days when your family had to leave for a movie showing at a public theater! Particularly if you have an additional bedroom, convert it into a cinema room to add even more value to your home for sale in Manhattan Beach or Hermosa Beach. Having a designated room just for watching movies with friends and family will imbue your property with a more luxurious feel. Any buyer will be impressed to see a cozy room with a massive projector and top-quality sound system in their new future home. Go the extra mile by adding soft, motion-sensitive lights on the floor to provide a truly immersive experience.
4. Focus on indoor-outdoor living
Outdoor exercising, dining, and entertainment have become valuable aspects of people's lives and well-being, and that particularly true in Southern California. When it comes to your outdoor deck or patio, choose a popular material that makes sense for your region but doesn't clash with the feel of the home.


Adding a patio to the property will aid as another selling feature, especially for buyers who love to entertain. If you're looking to really impress, consider features like
outdoor kitchens
, especially with the summer months approaching. It is essential to have an outdoor space that blends seamlessly with your home so it doesn't feel like an afterthought. Potential buyers will be able to envision all the future family barbecues and hassle-free entertainment in this outdoor space. Even adding a fire pit will boost the value of your Manhattan Beach or Hermosa Beach real estate. If you can make the backyard feel like an extension of your house, the more appealing the property will be to prospects, resulting in a higher offer.
5. Create a home office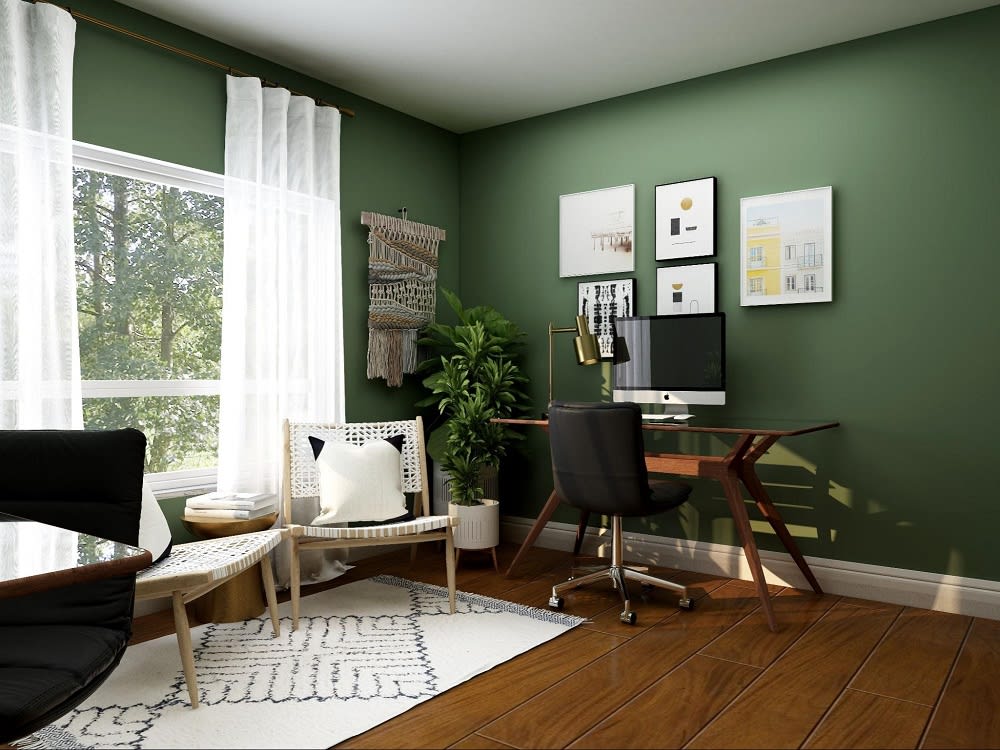 Functional working from home spaces can be vital to a person's work-life balance and wellbeing. Having a dedicated home office in the South Bay real estate market will attract even more business-minded prospects to your listing. If the property has a spare room with good natural lighting, this will make the perfect space for a home office. Add a large desk, the right decor, and perhaps even a comfortable seating area, and watch buyers' eyes light up as they step inside. However, if there is no room best suited for an office, don't be afraid to get creative in your home. Utilizing the additional space in your living or dining area to stage an office can be just as beneficial for buyers to visualize what they can do in their potential future home.
Ultimately, speaking with your realtor and researching which upgrades are most coveted in Manhattan Beach, Hermosa Beach, and Redondo Beach real estate will be most beneficial for selling your home. Reports like the
2021 Cost vs. Value Report
will help determine hot button features that buyers are paying for. Specific upgrades will have more or less impact depending on the region of the listing, so take the time to think about what makes the most sense for you.
Need some advice on which upgrades you should do to your home prior to
listing
? Reach out to one of the trusted agents at the
Jen Caskey Group
for expert recommendations.